Our Intention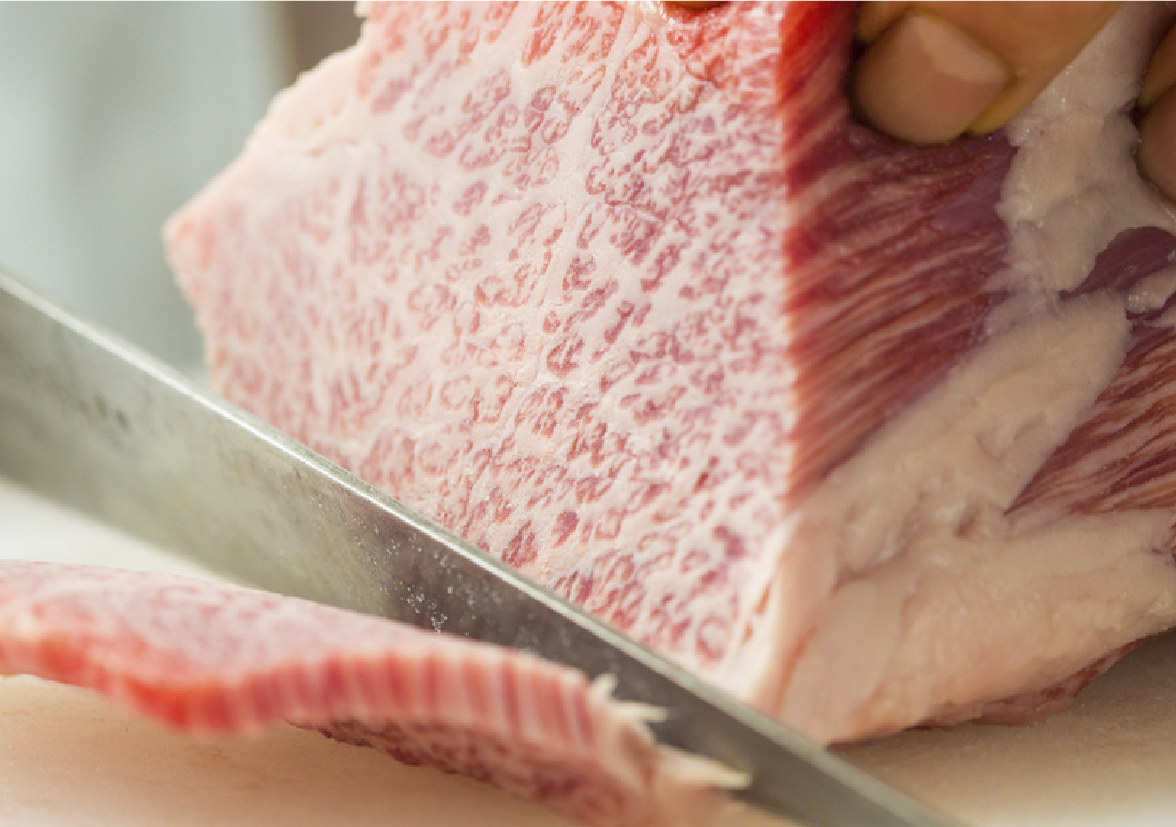 Our Philosophy
We will provide the finest Wagyu beef and ingredients raised with great care to more customers with "heart-warming service." We are a professional yakiniku restaurant who always considers "what is a service?" We will share the excitement with the people who participate in this exciting business, grow together, constantly challenge the development of the business, revitalize logistics and employment, and contribute to the local community.
Our Vision
Through the yakiniku industry, we promote diversification of the primary industry and energize Japan with yakiniku.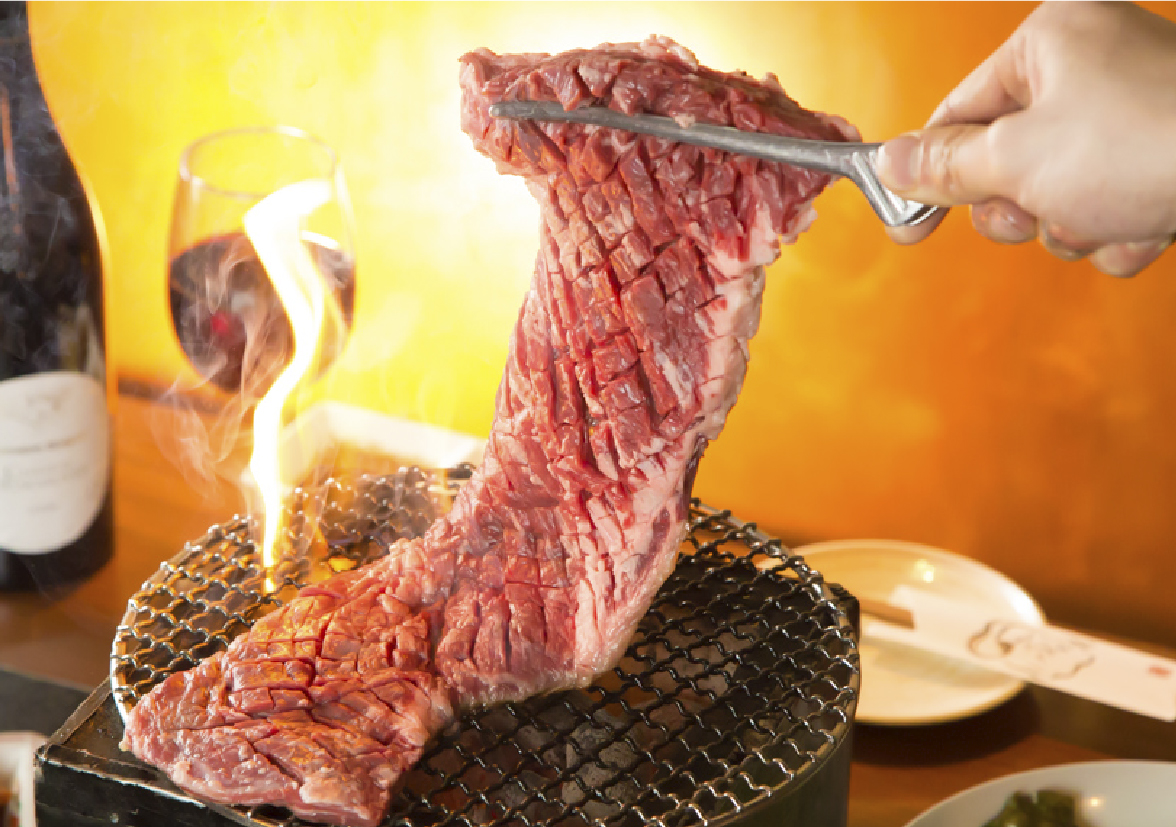 Action Agenda
We promise to stick to our "professional commitment" with a "customer first" attitude in order to provide a traditional Japanese way of hospitality, Omotenashi, to our customers and exceed their expectations.
1.

We are particular about Japanese Black A-5 ranked beef.

2.

Through purchasing one entire cow from a selection of Wagyu brands, we are serious about the best way of providing the finest Wagyu beef.

3.

We offer the finest yakiniku at a reasonable price that will satisfy our customers.

4.

We propose various assorted dishes so that our customers can enjoy various rare parts of Wagyu beef.

5.

We will serve meals with a cooking method that makes the most of the characteristics of the ingredients.

6.

We seek the fusion of "meat, sauce, smoke", which is the real pleasure of yakiniku. Therefore, we are particular about using traditional grill instead of smoke-free grill machine.

7.

Of course, for materials other than meat, we are particular about direct delivery from the production area and handmade.

8.

We carefully maintain cleanliness without failing to manage the ingredients, the dishes we serve, and the hygiene of the store.

9.

We always have a great desire to improve ourselves and contribute to the further development of the yakiniku industry.

10.

We always meet expectations and continue to exist for our customers' "precious moments."

President's Message
We, "URUTORA DINING", have purchesed the finest Japanese Black beef by the cow, in the best condition from the best production area in order to provide yakiniku that exceeds the expectations of our customers. "We would like our customers to taste the best." "We desire as many customers as possible to taste delicious yakiniku." Twenty years have passed since I continued to embody such feeling obediently. It's been 20 years in a blink of an eye, supported by customers, staff, and families. Twenty years later, my passion at the time of its founding hasn't changed at all. We value the pioneering spirit of taking on new challenges and the aspiration of not being content with the current situation. We hope that as many customers as possible will realize our "the best taste" and feel happiness. We keep providing cosy atmosphere and continue to exist for our customers' "precious moments."