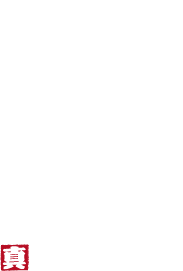 Rare parts which
melts in your mouth
What JYU-BEI is particular about
The first branch to apply the concept of buying whole Wagyu cattle and its birthplace

Our store is the birthplace of Urutora Dining, which is committed to buying whole Wagyu cattle. It is also the first branch of the group of restaurants managed by Urutora Dining. The main item on our menu is the assorted Japanese Black Wagyu funamori. It offers large quantities for a very reasonable price. In addition to the classic cuts like the sirloin and tongue, it also has rare cuts like the top blade and chuck flap to give you a luxurious experience.

Hiyama's selection of long-term fattened A5 Wagyu beef

We buy Wagyu beef from Hiyama Chikusan, a long-established intermediate wholesaler established in 1912 and designated by the Tokyo Metropolitan Government. We specifically buy their long-term fattened A5 Wagyu beef. It comes from a Wagyu cattle carefully selected by a connoisseur from Hiyama Chikusan and fattened for a long period—at least 32 months—to develop an excellent umami flavor. This magnificent dish has a high-quality marbling that does not cause indigestion the following day, yet it has a rich, melt-in-the-mouth texture.

Dashi salted tongue, made with our special dashi

A new style of food where you grill your own high-quality salted tongue that has been marinated in our original special dashi. The tongue is not frozen from the time it arrives at the restaurant until you eat it. This gives it a tender and juicy texture when it is grilled. Our special dashi has a slight acidity, giving it a rich yet light flavor. Enjoy the natural umami flavor and tenderness of the tongue.

Reservation
Name
Yakiniku-Tonnya JYU-BEI Honten
Adress
2F, Syuuwa gotandaekimae residence, 1-4-8, Nishigotanda, Shinagawa-ku, Tokyo, 141-0031
Phone Number
03-3492-2919
Opening hours
[Mon. to Fri.]5:00pm - 11:30pm (Last order 11:00pm)
[Sat., Sun., & Holiday]12:00pm - 3:00pm (Last order 2:30pm) 5:00pm - 11:30pm (Last order 11:00pm)
Sunday openings
Regular day off
Open all year round